Flow Simulation Software from NOGRID
We develop professional flow simulation software (syn. CFD software, fluid flow modeling software, flow analysis software, fluid flow software) with solutions for the wide area of numerical flow simulation and continuum mechanical problems. This is our business and our passion. Our software includes the physical modeling capabilities needed to model fluid flow, heat transfer, mass transfer or chemical reaction by using a meshless method.
Which products does NOGRID offer and which one is right for you?
Currently we offer two CFD software products and we are sure that you won't find any comparable products in the market: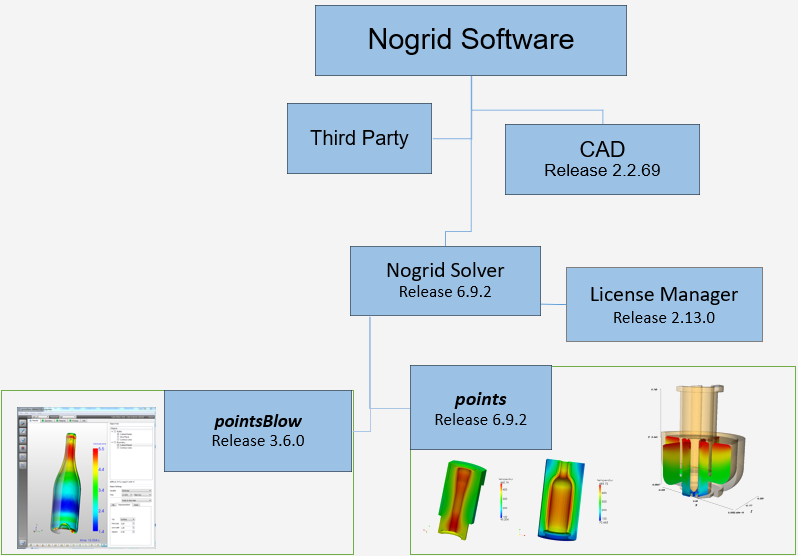 Figure 1: Flow simulation software products (CFD) from NOGRID
NOGRID points is our general-purpose code with a breadth of applications
Fluid flow analysis (CFD)
Thermal analysis
Stress and dynamics analysis
SSI and FSI simulation
Optimization of your product or process
NOGRID pointsBlow is a simulation software tool specially developed for the container glass and tableware industry and that can compute the entire glass container forming processes in full 3-D.
What can NOGRID Flow Simulation Software do for you?
Reliable industrial processes speak for themselves and are responsible for a company's success. In processes such as PUR foaming (e.g. in car dashboards or refrigerators), the fluid flow in mixing vessels or extruders (e.g. in food production) or the production of container glass (e.g. wine bottles) the fluid flow performance plays a key role for success. Because designs are complex there are many different factors that can be important in fluid flow applications. Through CFD simulation with a sophisticated and professional software you can simulate your process performance considering relevant parameters: with NOGRID's numerical flow simulation software (or fluid flow analysis software, fluid flow modeling software) you can predict, analyze, and control the fluid flow, heat and mass transfer or chemical reaction, so that you can optimize your process performance and get the basis for better design decisions. NOGRID flow simulation software is a meshless tool with amazing flexibility, accuracy, reliability, and robustness. It provides high quality results for a wide range of fluid flow applications.
Which is the main advantage of NOGRID software?
Our strength is the rapid preprocessing as our software is based on meshless methods – there is no need to create meshes for the models. This results in an outstandingly short modeling time - even for complicated models - saving you a lot of time compared to mesh based CFD software products. The meshless method is strong in case of computing moving parts or in case of computing complex free surfaces.
Why choose NOGRID?
In addition to testing and experimentation NOGRID flow simulation software helps to improve the evaluation of your design, and to increase the success of your industrial process. By learning how fluid flow behaves and how specific industrial processes or process steps work lets your knowledge grow from simulation to simulation – you receive a better understanding of your processes and this better understanding leads to huge savings in manufacturing costs and time while ensuring a final product of high quality. By simulation you receive better construction and operation parameters, increasing planning security, and money savings due to faster time to the market for your product.